Fastest and most reliable Data Recovery service in Montreal. To begin your data recovery process, all you have to do is get started. We'll take care of the rest.
Our Data Recovery Services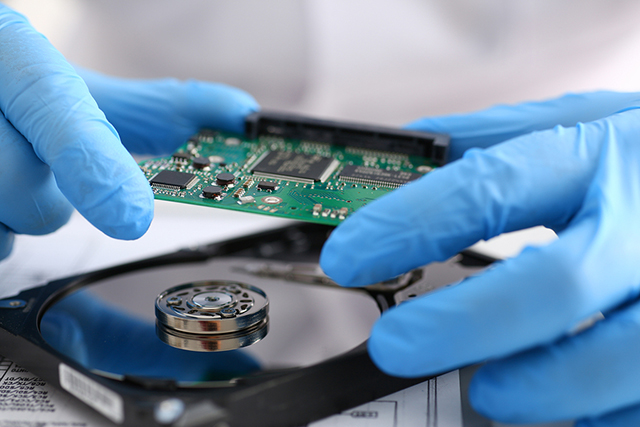 About Kenedacom Data Recovery
Data Recovery Montreal | Data Recovery Quebec
Kenedacom Data Recovery Inc. is fully-equipped to keep pace with every kind of data recovery challenge imaginable that results from drive failure, data corruption, viruses, user error, and other causes.
We also provide data conversion, data duplication, and data erasing services. Serving all sectors (private, public, educational and non-profit), our fast-growing list of clients includes many top Canadian and international corporations and institutions. Our highly-trained system engineers have all the latest data recovery tools, testing equipment and the expertise to recover data or restore your system to sound operation quickly and cost-efficiently. In short, we are tops in recovering data from all types of storage media and platforms with a minimum of down time for you. Read More
From one day to another my PC just crashed and the hard drive went along with it. The hard drive was making strange noises and I was told early on that it was in pretty bad shape. They kept me updated and were very professional and managed to recover all of my data and put it on a new hard drive. I had an important project on it which had not been backed up. Needless to say I learned my lesson but am so thankful for their work.
The best Quebec data recovery service without a doubt. I've worked with Derrick and the Kenedacom team on several occasions. Their level of commitment to excellence and customer service is unmatched when it comes to data recovery in Montreal or the province of Quebec for that matter. They work with you every step of the way. Nothing is left to chance.
Very good and efficient service. I received regular updates during the process and had a clear idea of the time and cost. I recommend it. Thanks.
Excellent service, fast and efficient! They recovered the data from my dead hard drive in a short time and all was done so professionally. They kept me updated about what was going on, price and all. Thank you Derrick and Sean for all your help. I highly recommend you! Keep up the good work.
Thanks Kenedacom, especially to Derrick and Sean, for recovering all these important files. Forever grateful.
Derrick and Sean were nice people. More importantly, the Kenedacom team was able to successfully retrieve all of my important files from my crashed hard drive. Good service!
Excellent service with constant updates and explanations of the work being performed.
Greetings from Mexico! I want to thank Kenedacom for being able to retrieve all the information from my broken hard drive. This was the third company I had taken my drive for repair, but the previous two providers were not able to do the job. I am very grateful to Derrick and his team for their excellent communication, and for making me feel like they cared for my information as much as I did. I appreciate your good work and understanding of my situation!
It's the second time I do business with kenedacom and once again I am not let down and super satisfied! I cannot recommend them enough for anything relating to data recovery.
I have been using Kenedacom since 2003. They have been able to retrieve all my files lost in various scenarios. Very helpful staff during difficult time of losing personal or business data. They give you confidence from the start to finish of the process. They are very organised and follow-up during each step of the way. I am very satisfied with their service. Don't worry if you've lost your data, they'll get it back for you.
It seemed that all hopes were gone, until I brought my hard drive to Kenedacom. I had so much important files and pictures lost. Well, everything was recovered and the quality is perfect! Thank you! Thank you! Thank you!
I was very impressed with the efficacy of the company Kenedacom who was able to recover a substantial part of my broken external hard disk. This was very appreciated and everybody was courteous, even friendly. In conclusion, I am very satisfied with the service provided.